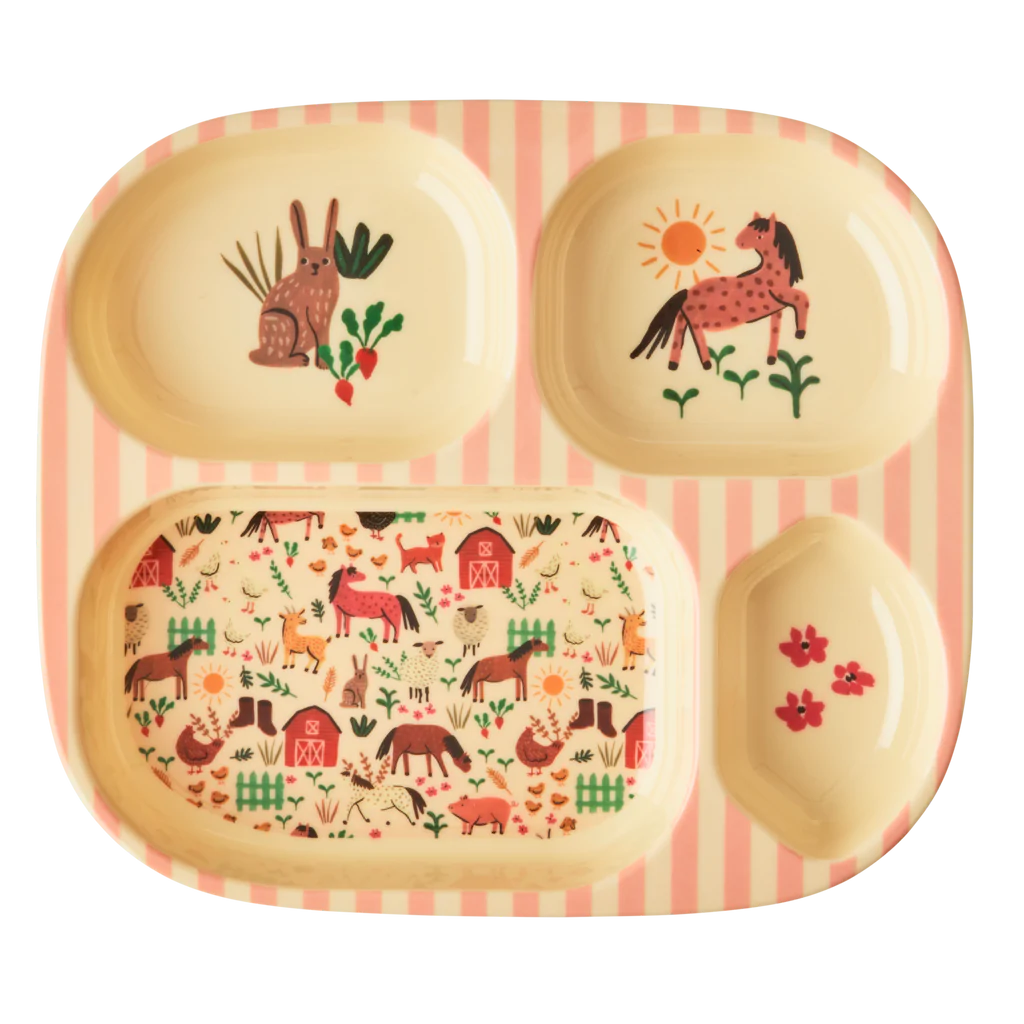 Rice Melamine Kids' Four Room Plate - Pink Farm
We love Rice melamine plates for kids! This one has four different segments. My kid uses these plates all the time, they're the perfect size and easy to clean. Not to mention the great patterns!
25 x 22cm.
Top shelf dishwasher safe.
RICE melamine products are tested food safe and are approved by DVFA. Their melamine is of the highest quality, reusable and free of bisphenol A and phthalates. Please note, melamine products are not suitable for the microwave. We don't recommend you use food or liquids above 70 degrees celsius in your melamine.
---
Share this Product
---
More Nice Things