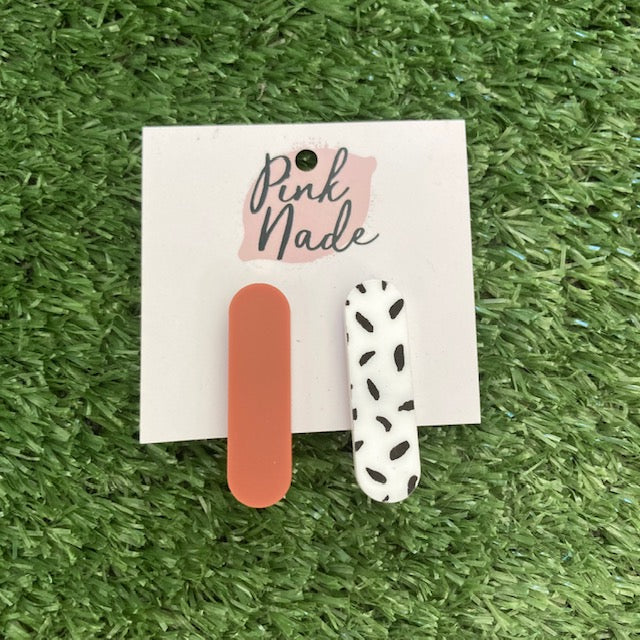 Pink Nade Mini Hair Clip Set - Terracotta and Black Dashes
How ridiculously cute are these acrylic hair clips by Victorian designer Pink Nade? They come in a set of two, and have a super grippy clip so even the most unruly locks can be tamed.
These are mini clips, great for little noggins!
---
Share this Product
---
More Nice Things